How We Are Protecting Our Patients from COVID-19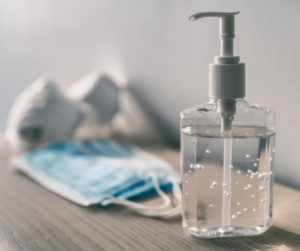 We are pleased to announce that we are reopening our North Wilmington and Hockessin offices beginning June 1, 2020!
In order to protect our patients from COVID-19 (coronavirus), we are implementing the following:
• All patients are questioned for symptoms of COVID-19 or known risk factors for exposure to COVID-19 prior to being appointed.
• Only patients themselves are permitted to enter the office unless the patient requires a caregiver or translator.
• All patients are required to have their temperature taken upon entering the office and will only be seen if their temperature is within normal limits.
• All patients are required to wear a face mask.
• We request that patients avoid bringing any loose articles of clothing or personal belongings with them to their appointment in an effort to prevent potential contamination of office surfaces.
• We prefer that patients use a credit card as payment if possible.
• The use of cell phones has always been discouraged in our office; however, during this time, cell phone use is strictly prohibited.
Front Desk
• Counters have been cleared of any unnecessary materials patients might touch.
• Counters, front door handles and all room handles, light switches, etc. are diligently and frequently cleaned and disinfected.
• We have created a 6-foot distance barrier between patients and the front desk staff.
• We will be keeping windows open in the offices to help improve circulation of airflow.
Exam Rooms
• We will be keeping the treatment door open, as only one exam room will be in use in each office at any given time so as to limit increased risk of transmission in contained spaces.
• Non-essential items have been removed from exam rooms.
• All staff are using face masks and gloves and washing and disinfecting their hands after interaction with every patient.
• All rooms and equipment are thoroughly cleaned and disinfected after every patient.
• All computer equipment is wiped down and disinfected after every patient.
We thank you in advance for abiding by our best practices, as it is our goal to keep everyone safe and healthy. We look forward to seeing you!