Take a Step in the Right Direction. Make an Appointment Today!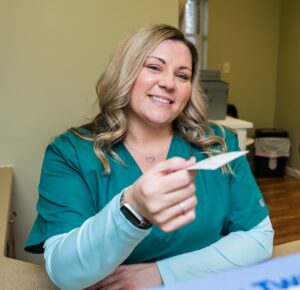 Please fill out the form below to request an appointment with Tristate Foot and Ankle Center. We will contact you to confirm your appointment. While submitting this form does not guarantee the requested appointment date and time, we will make every attempt to schedule an appointment that is convenient for you. To make request an appointment by phone, for the North Wilmington office, call 302-475-1299 and for the Hockessin office, call 302-239-1625.
At this time, all patients being seen must still wear a mask. Please note that we are here for your urgent care needs as well. If you have suffered from an accident or injury or feel you require urgent foot or ankle care, we will do our best to fast track your visit.
Please note that your insurance may require a referral to see one of our specialists. It is the patient's responsibility to obtain referrals in advance of the appointment. If you are uncertain about your insurance requirements, please contact your insurance customer representative. At this time, all patients being seen must still wear a mask.
We look forward to treating you!
Finished Making Your Appointment?
Please visit our New Patient Portal, Fill out the Forms & bring them to your appointment.
If you are having a Telehealth Appointment or would like to email us your completed forms before your In-Office Appointment, please email us at [email protected] with your Name, Location & Confirmed Appointment Date in the Subject Line with your Completed Form Attached.
Any questions please call the office you will be visiting for your appointment.